THE SMELL OF OTHER PEOPLES HOUSES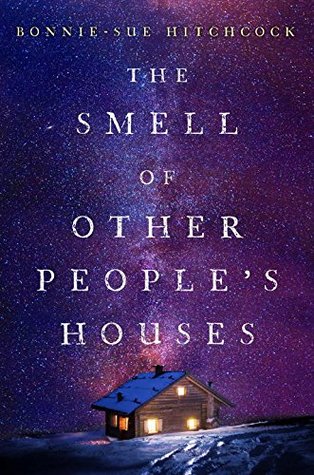 Author: Bonnie-Sue Hitchcock
Publisher: Wendy Lamb Books
Publication Date: 2/23/16
Genre: Coming of Age/Historical Fiction
Book Summary:
In Alaska, 1970, being a teenager here isn't like being a teenager anywhere else. Ruth has a secret that she can't hide forever. Dora wonders if she can ever truly escape where she comes from, even when good luck strikes. Alyce is trying to reconcile her desire to dance, with the life she's always known on her family's fishing boat. Hank and his brothers decide it's safer to run away than to stay home—until one of them ends up in terrible danger.
Four very different lives are about to become entangled.
About the Author:
Bonnie-Sue Hitchcock was born and raised in Alaska. She worked many years fishing commercially with her family and as a reporter for Alaska Public Radio stations around the state. She was also the host and producer of "Independent Native News," a daily newscast produced in Fairbanks, focusing on Alaska Natives, American Indians, and Canada's First Nations. Her writing is inspired by her family's four generations in Alaska.
*Giveaway*
One winner will receive a finished copy of The Smell of Other Peoples Houses by Bonnie-Sue Hitchcock courtesy of Random House Children's Books!

U.S. Addresses ONLY
a Rafflecopter giveaway
Follow the Tour
2/16 The Young Folks
2/18 Jessabella Reads
2/19 Across the Words
2/20 The Hiding Spot
2/21 Pretty Good Gatsby
2/22 Once Upon a Twilight
2/23 The Reading Nook Reviews
2/24 The Social Potato
2/25 The Cover Contessa
2/26 Irish Banana
2/27 Waste Paper Prose
2/28 Page Turners Blog
2/29 Collected Works
3/1 Live to Read

3/2 Supernatural Snark